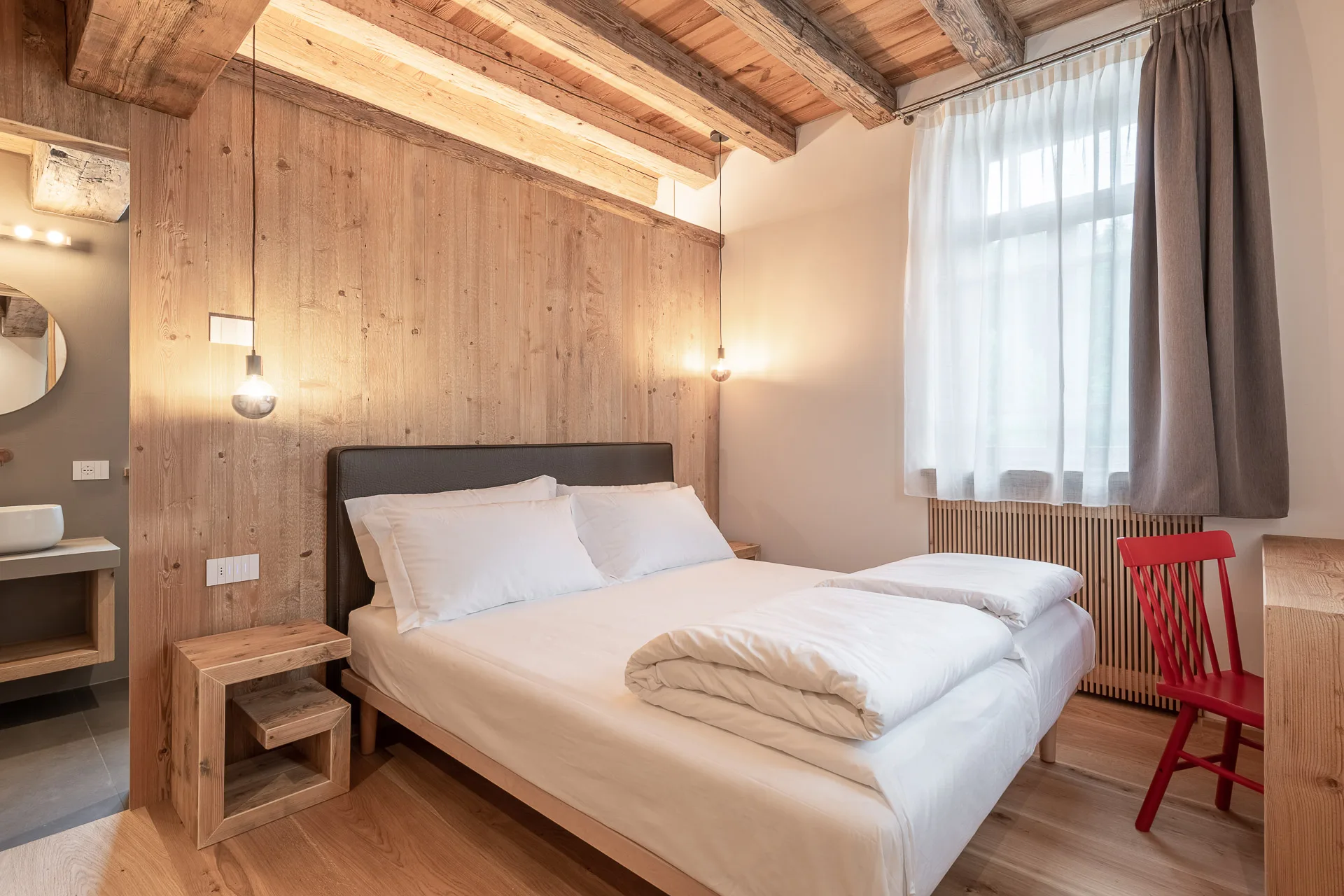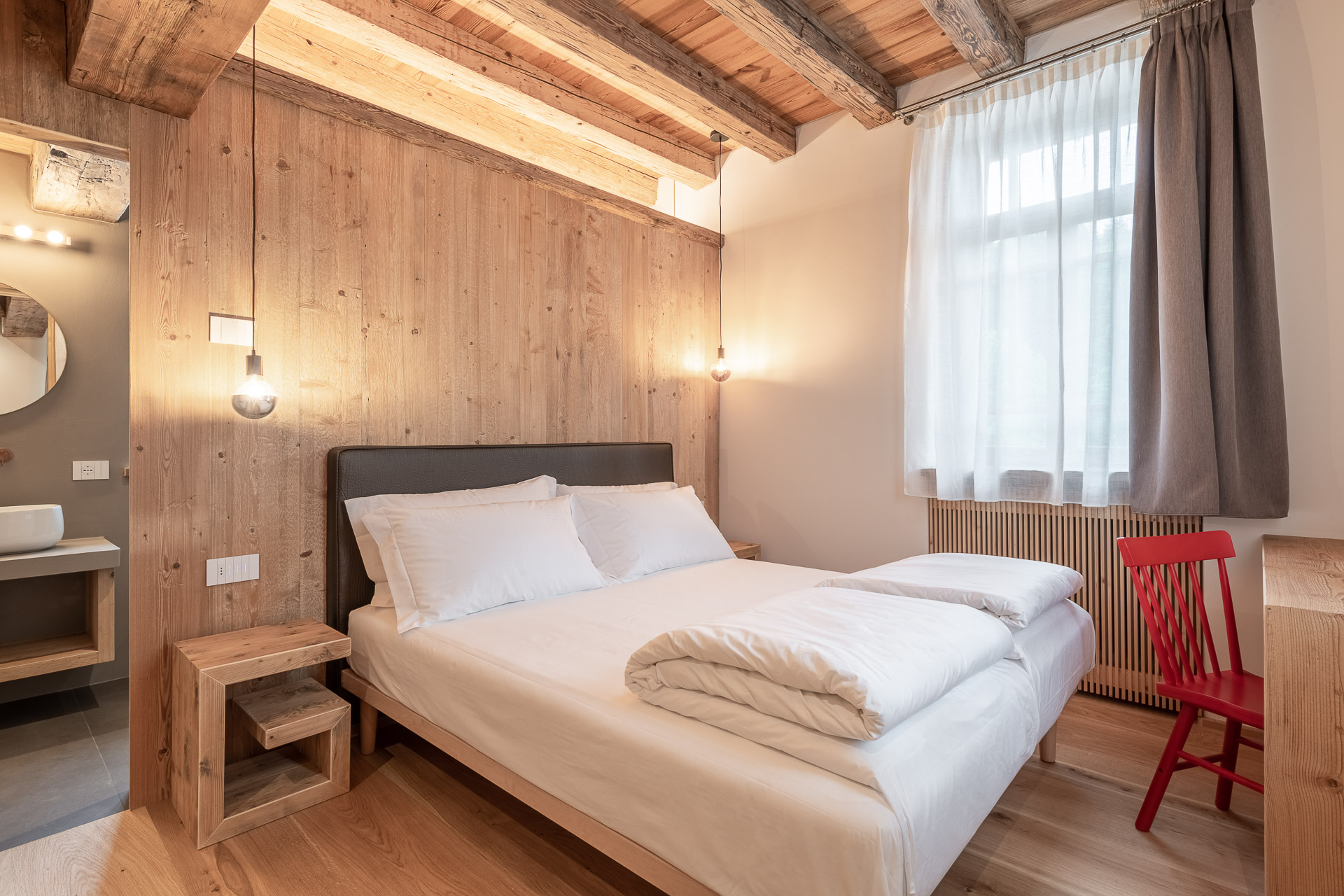 Double room with finnish sauna
Double room for a relaxing and romantic stay in the heart of the UNESCO world heritage site.
Double room with private hammam
Welcoming double room on two levels for a relaxing stay with family or a group of friends.
Loft with a view on the Dolomites
Enjoy a sunny and spacious double room, loft style. It can accommodate up to four people.