ALLA STAŽION, THE DOLOMITES INN
Alla Stažion inn was built on the old Tai di Cadore railway station's ruins, in the heart of the Belluno Dolomites. The legendary blue-white train, main link between Cadore and Val Pusteria, passed through here every day, bringing guests and cultures from all over the world.
Today the inn is very well known among residents of Pieve di Cadore, sport enthusiasts, tourists and people who love mountains and genuine cuisine. Try our restaurant specialties, be our guests or just sip on a good coffee. Experience the incomparable emotion of staying on the Long way of the Dolomites, in a historic building shaped by the memories of the past.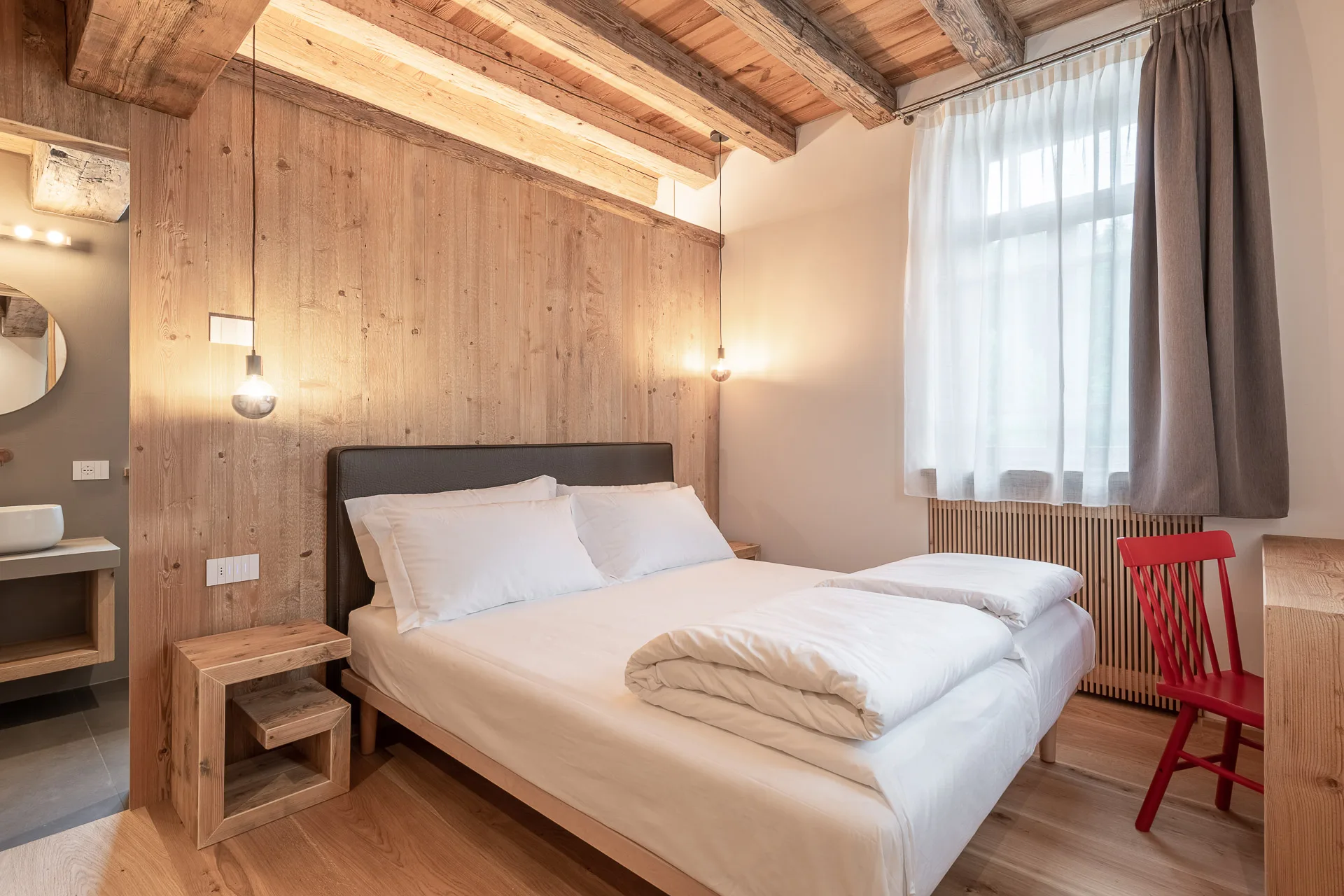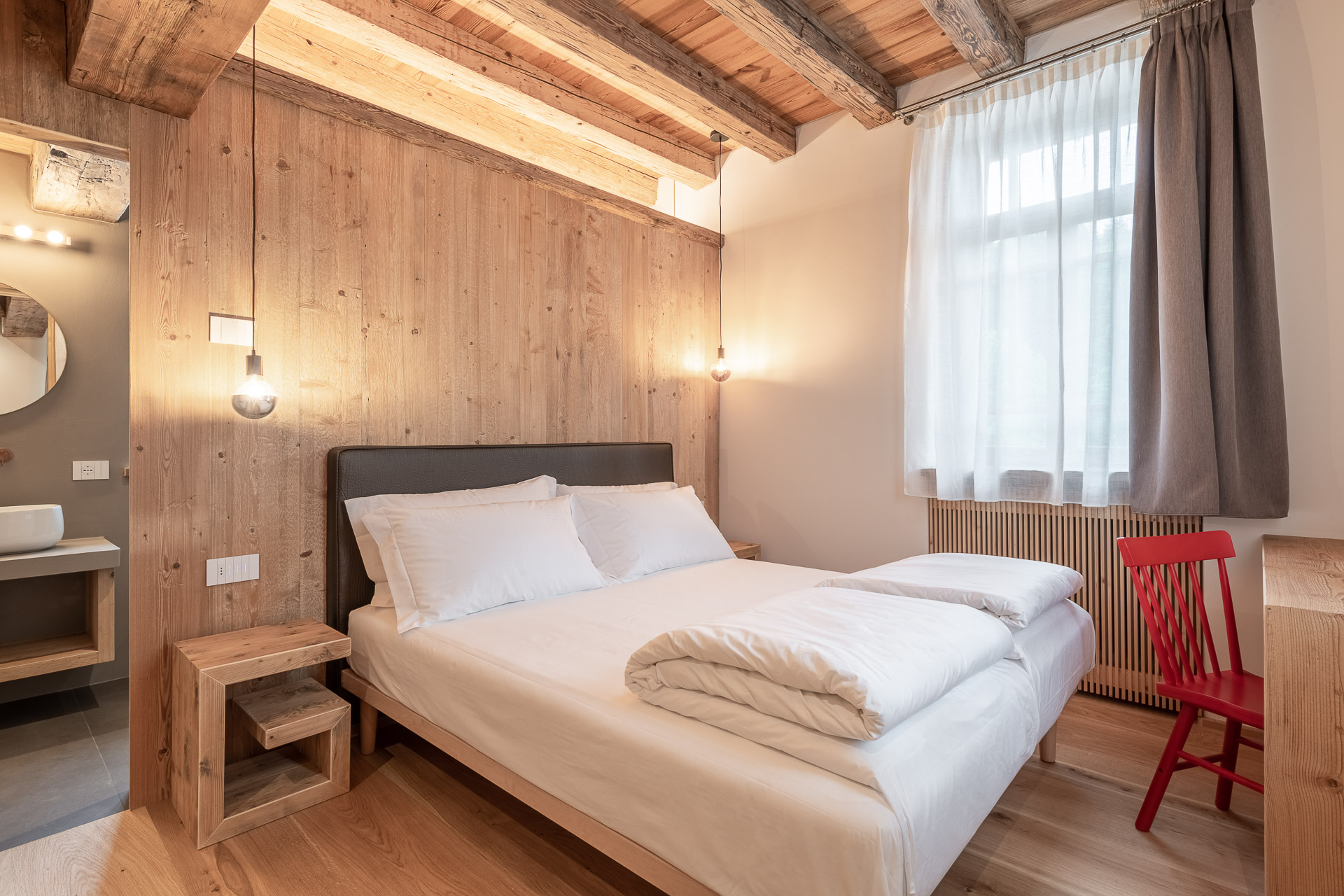 Double room with finnish sauna
Double room for a relaxing and romantic stay in the heart of the UNESCO world heritage site
Double room with private hammam
Welcoming double room on two levels for a relaxing stay with family or a group of friends.
Loft with a view on the Dolomites
Enjoy a sunny and spacious double room, loft style. It can accommodate up to four people.
WHY CHOOSE US?
Good reasons to stay
EXPLORE
Best places to visit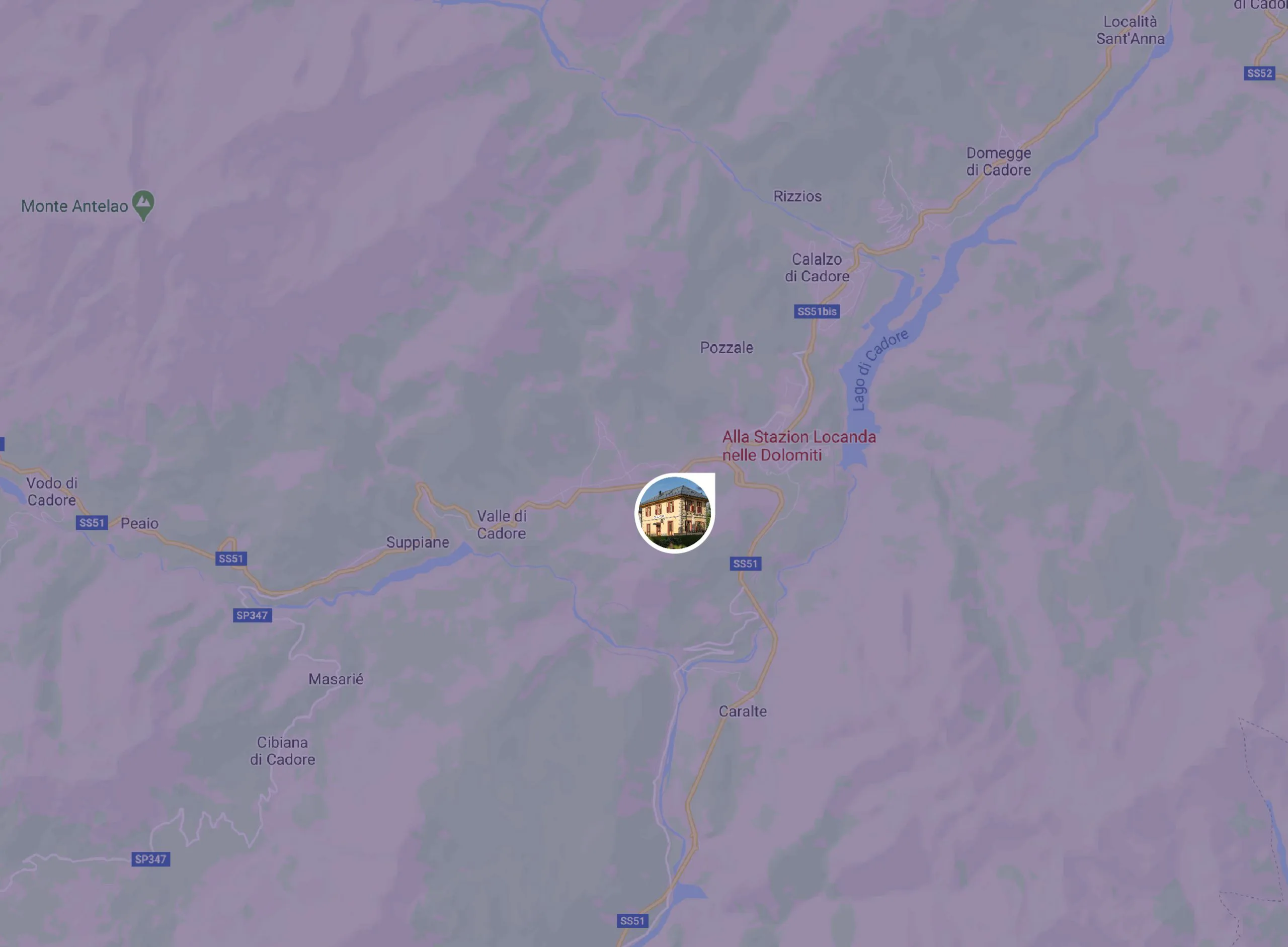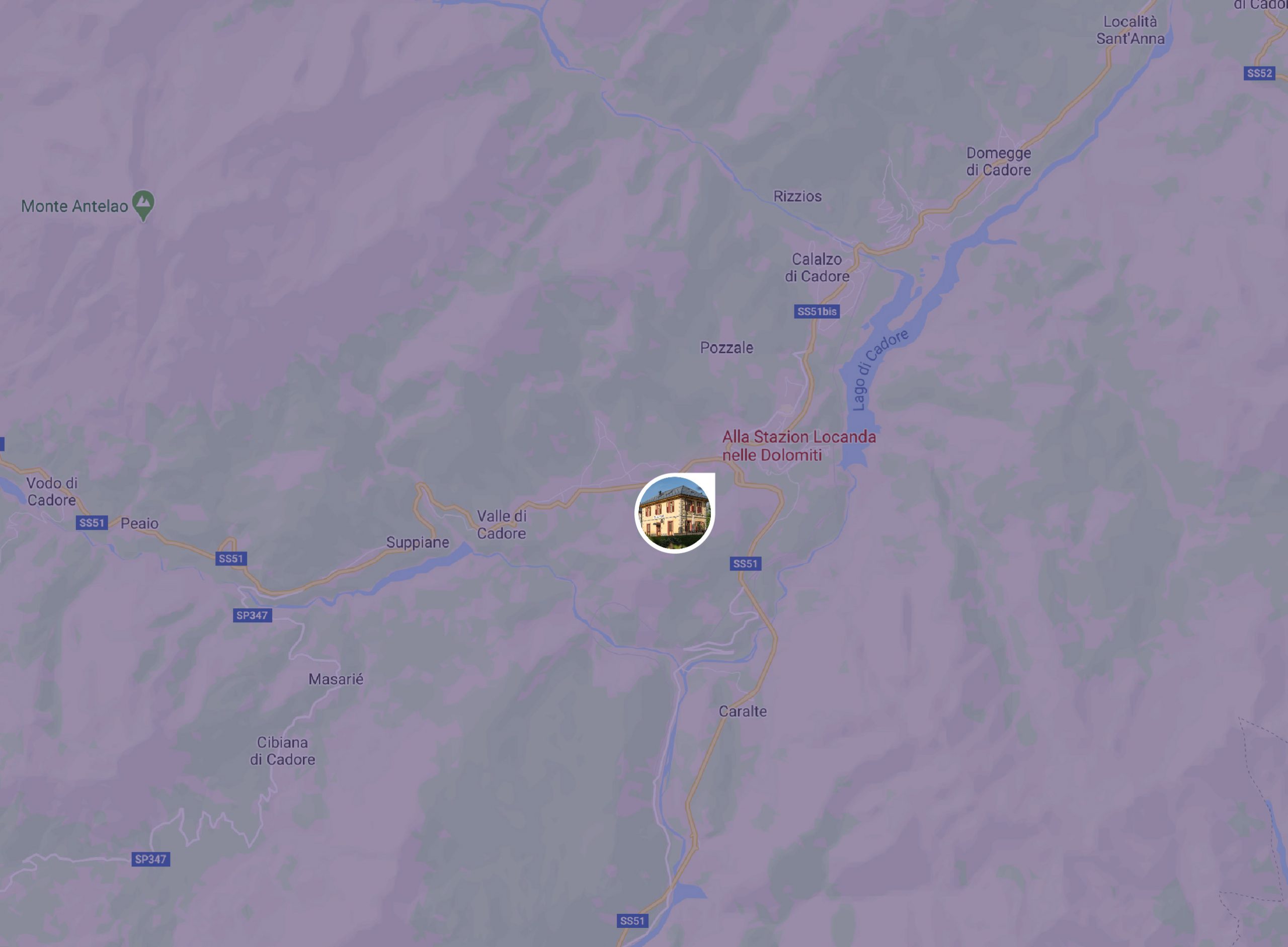 REVIEWS
What they say about us
Un posto dove tornare!
Federico e tutto lo staff sono molto cordiali e disponibili. Ottima accoglienza e sempre pronti nel dare consigli. Design della struttura magnifico!
Eccellente
Albergo piccolo e raffinato, antica stazione ferroviaria trasformata in hotel, bar e ristorante. La famosa pista ciclabile delle Dolomiti passa proprio di lì, e l'hotel fornisce anche biciclette a noleggio. L'hotel è gestito dallo stesso architetto che lo ha ristrutturato, che ci ha accolto con molta gentilezza e disponibilità. L'arredo è moderno e sofisticato, molto bello ed elegante. Ottimo e raffinato anche il ristorante: menù creativo, porzioni un po' piccole come si può immaginare ma buon rapporto qualità/prezzo. È il luogo più simpatico e vivace della zona. Ci torneremo volentieri.
Fantastico!
La Stazion è una struttura creata con gusto dal proprietario e ne sono rimasta meravigliata per la bellezza dei particolari, la pulizia, l'abbondante colazione e la simpatia del personale! Tornerò sicuramente.
We'll be back next year
We'll be back next year, great breakfast, great host.
Piacevole Sorpresa
Ci siamo fermati un sabato a pranzo, posto molto carino e soprattutto curato. Mangiato molto bene, pagato un po di più rispetto alla media ma ne è valsa la pena. Piatti particolari con ingredienti ricercati, noi abbiamo preso gli spaghetti con pistacchi e noci e l'hamburger con salmone e pane al carbone vegetale. Tutto buonissimo. Vale la pena fermarsi a mangiare.
Gradito Spuntino
Ci siamo fermati in questo locale per un pranzo rapido e ne siamo rimasti favorevolmente colpiti. La struttura è molto curata e già il fatto di essere il frutto della ristrutturazione di una vecchia stazione ferroviaria ha il suo fascino. Il cibo è di buona qualità e l'atmosfera rilassata e piacevole. Lo consiglio vivamente!!!